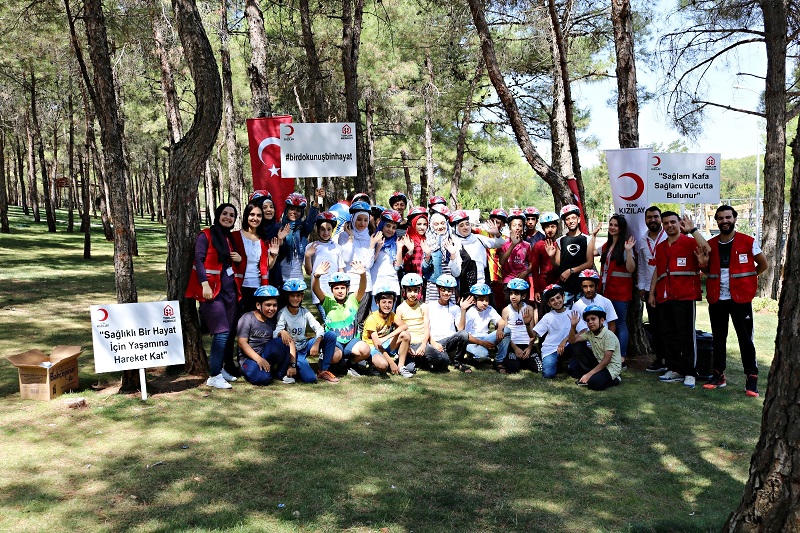 The Turkish Red Crescent Community Centers organized different events in 15 regions in the Public Health Week between 3-9 September, carried out awareness raising activities.
The Community Centers, which have reached more than 450 people, serve both displaced people and local people; work for providing healthier life to youth, elderly, women, men, children, disabled people.
Within the scope of the Public Health Week held on 3-9 September, trainings were given by nurses working in institutions of related districts in many subjects such as Breast Cancer, Dental Health, Women's Reproductive Health; dental care and hygiene sets were distributed; various sports activities were carried out and ideas about health were shared.
At the same time, Syrian volunteers who were trained as "Healthcare Volunteers", started to give "Adult Hygiene Training Seminars" together with Health Specialists by inviting neighborhood residents to the houses of Syrian individuals.
}